Testimonials

The following clients and participants would all be happy to speak with you. If you'd like to talk to someone about their experience, just let us know and we'll send you their contact info.
I have a masters degree in Counseling and Psychology and I've never heard things put so clearly.
The work we have done with you has absolutely saved our marriage and raised our quality of life, love and connection profoundly. We will continue singing your praises every chance we get and we rest assured that you will grow and grow in your endeavors with this teaching. It is so clearly your calling.
Steve and Alan, I am grateful to both of you for all that I learned through your classes and consultations. While I know that I have only touched the surface, I believe the basic insight & perspectives my ex-husband and I gained helped us to maintain some semblance of a friendship throughout our divorce and allowed us to have moments of real connection despite our separation. Without it, I think we would have had one of those typical knock-down dragout hellish divorces. This relationship has been one of the most important in my life, and I am truly grateful to you both for your role in helping us to preserve and cherish that relationship, whatever form it may take.
Were it not for REALationship 101, my partner and I would not have just celebrated our anniversary.
This class is one of the best things I have ever done for myself.
I started REALationship 101 during a challenging period of transition in my life. Thanks to the ideas and skills I've learned, I've been able to handle this transition with joy and pleasure, Being accepting and loving towards myself in my sadness, I feel empowered to make the changes I want rather than feeling overwhelmed and wanting to be detached to "protect" myself.

I love the supportive nature of Steve's and NVC's teachings. It's so nice to learn without the quiet implied judgement that "you have been doing it wrong all along." Instead of focusing on stopping the terrible things in relationships, the class focuses on how to create the wonderful things: how to help everyone get their needs met without blame or shame.
During the Level 1 class, most of my growth has been focused inward, in my relationship with myself. I have gained so much compassion for myself, which easily spills over to compassion for other people. This has already made my relationships with other people more wonderful. And now I get to take the level 2 class and learn more communication skills to further this lovely process. I'm so excited! I feel full of all of the possibilities for my life: for greater intimacy, loving relationships, empowered choice, and self-confidence stemming from self-compassion. What a gift to myself and to the people I love. Thank you Steve!
I so appreciate the way you listen so beautifully, Steve. And Alan, I love the humor and enthusiasm you bring. I have been deeply moved and changed through this class that so challenged and included me. Thank you.
After just one session with you and watching one of the videos you gave my mom and I, in a matter of 24 hours I have noticed my way of speaking and listening to other people changing rapidly. I feel a new awareness that's providing calmness and clarity for me! Thank you.
I feel such gratitude for the healing that my husband and I are experiencing. We really do love each other and our love is growing as we wake up. As you say, it's not easy, but it's worth it. Your love is vast and deep, your skill is finely tuned, and I feel truly lucky to have landed on your doorstep.
Alan's life experience, combined with his ongoing studies of NVC, other healing modalities, and his commitment to the health of his community, as well as his own personal growth, make him, in my opinion, one of the most dedicated counselors I have ever met. He has an understanding and deep respect for my needs as a client and has helped me navigate one of the most challenging times of my life. He truly listens and helps guide me to my own best strategies for approaching decisions, gently empowering me to trust my own wisdom. Alan counsels with the knowledge and skill of a trusted professional combined with the compassion of a faithful friend.
This fall, I hurt my back. I suspected the cause was psychosomatic so I went to see a chiropractor and also enrolled in REALationship 101. And I am convinced that the class helped me more than the chiropractor. It was powerful, transformative, engaging, and guided with the safety and compassion needed for deep personal work. I learned excellent tools for authenticity, for getting in touch with and listening to myself, and through that, for connecting with others. Thank you!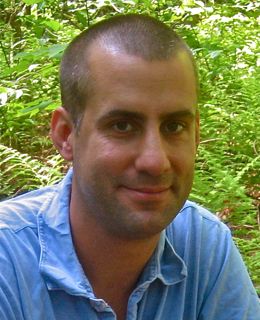 Before I met Steve Torma, my life was mostly a test of emotional endurance. I couldn't see or find a way to stop myself from suffering. I hadn't learned the skills I needed to thrive emotionally. I was watching the natural world with love and wonder and the unnatural world with disdain. I was mad at everybody except for my beloved wife and son and a handful of friends and relations. My thoughts were turning increasingly inward, and I was withdrawing from outward relating. I was concerned about my world and about myself, but most of all I was concerned about my young son. When he was born, I made myself a firm promise that whatever was responsible for my unhappiness I would not pass on to him.
I am so grateful for the healing. I am so grateful for the hope, the learning, the exposure to Steve's giant brain and soulful, caring nature, the exposure to Nonviolent Communication... And I am grateful to tears that the energy I pour into my son will be clean and natural, and that he will be free. I am grateful to Steve for helping me keep my promise to myself.
My husband and I went to Steve for couples coaching. At first, we were so angry at each other that we were having trouble making eye contact. By the end of the session, however, we had managed to replace hostility and blame with empathy and understanding. Steve is a compassionate and talented coach who truly knows how to set up and hold a safe space for all involved. In that space, we experienced true healing. And that healing stayed with us, for we had gained tools that we were able to use ourselves, at home with each other as well as with our family and our community.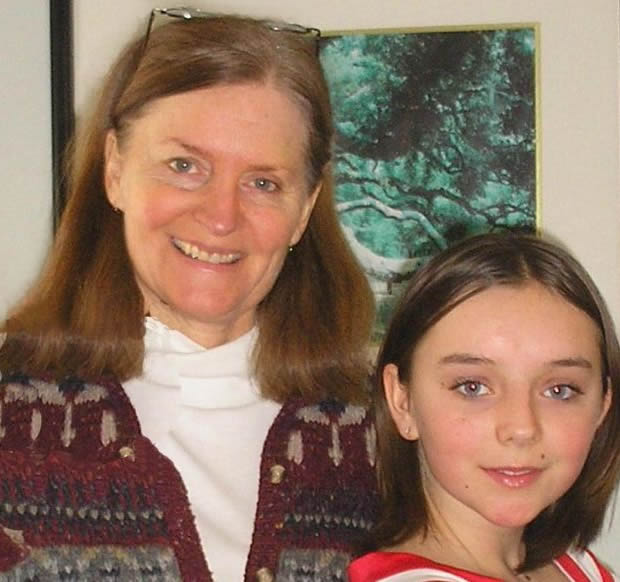 I got more out of my first coaching session with Terrie than from several months with my therapist. Not only did I finally resolve long-standing issues, but I gained the courage and support I needed to listen to my intuition and do what I knew was right for me. As a coach and teacher, Terrie has great insight. She is kind, loving, compassionate, and nurturing. I highly recommend working with her.
Steve's concern and genuine compassion is evident as he teaches, displaying the warmth of a loving soul.

Alan, I love what you are about and so appreciate your intentional way of living and creating opportunities for deeper connections. Aligning with ourselves, the earth, and each other becomes more and more challenging in this complex culture of ours. Our weekend together helped me to realign with my center of knowing. Circling up with others, listening, sharing food, sleeping close on the earth, paying attention to the wild things, and swimming in still waters all facilitated healing and opening. Thank you again and again. My experience was positive and fulfilling in every way.
Alison Ghiorse
I visited an old girlfriend last week. She had just finally gotten her divorce papers, six years and two kids after impulsively marrying a jerk who turned out to be just like her father. My first thought was, "if she'd only talked to Steve first..." I cannot recommend Steve more highly. He is incredibly non-threatening and nonjudgmental, completely compassionate yet skillful at what he does, which is to help people find out what they truly want and what keeps them from it. Don't take my word for it. Just call him. Ask him the most difficult question about something that's been plaguing you for months if not years. In just a couple minutes you will see what I mean.
My life is changing through practicing REALationship 101. With this unique blend of mindfulness and Nonviolent Communication. I am noticing more compassion and honesty in my relationships and more JOY in my life. I'm more kind to myself, more clear about my needs, and more able to experience my feelings before deciding to express them.
Steve's coaching is clear and his classes are safe and supportive. He teaches expanded awareness as well as behavior changes. As you practice, you may be surprised at a new you emerging: more confident, more empathic, and more grace-filled. I endorse Steve Torma without hesitation.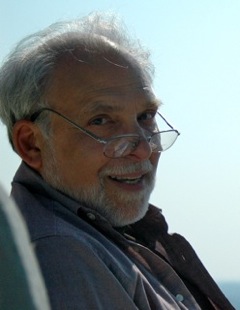 I think that Steve's work is an organic and authentic way to access the "wild" truth that exists in each of us, the truth that we were born with. I have seen him work with individuals in a group setting in a comfortable yet appropriately-challenging way. I have worked with him privately and with my husband and have experienced a profound "remembering" of who I am. To me, remembering our wild nature is the key to true health and happiness. Our culture works very hard to wear us down and train this out of us. Steve Torma's work gently clears away the cultural maya of our lives and clarifies personal experience.
Steve's knowledge and presentation couldn't be better. His warm, welcoming, and compassionate personality reveal that he practices what he teaches. His work has my highest recommendation.
Terrie Lewine helped change my life. Before I met her, I had so many misconceptions about relationships. At her workshops, I learned to recognize, acknowledge, and act on my true feelings. I met others with similar challenges. Terrie then coached me through my interactions with loved ones. I had a circle of friends to call on for support. Now my relationships are more meaningful, harmonious, and fulfilling. I am able to express myself in ways I did not think possible. I am forever grateful and glad I took this step for myself.
My class with you was so healing for me. I've been trying to come up with suggestions to improve it and finding difficulty! I was amazed by the way (and how quickly) a safe, sacred container was created in our group. Even though I often felt difficulty expressing myself, I felt acceptance around this. The level of genuine open-heartedness in our group was so deep and real. I also found REALationship 101 to be a powerful way to be more self aware. I'm more conscious of how I judge myself and others and more able to distinguish thoughts from feelings. Realizing the beauty of my own needs has the potential to transform my life. I can already feel my perspective shifting to one of more compassion and empathy, which seems to be a natural outcome of this work. Thank you so much!
I am so glad I made the time to take this class. I feel like I've gained some valuable insight in thought and communication patterns that I would like to play with shifting. I don't know if it's divine timing or the class itself, but I feel really stirred up. Still, the class felt supportive and nurturing. I came away more deeply committed to cultivating compassion for myself first and letting that flow over to others. I would highly recommend REALationship 101 to anyone who is interested in cultivating a deeper, richer, more wonderful life.
Steve really does live his practice. As a facilitator, he models compassion and this breathes life and wisdom into his teachings. He has taught me the power of empathy and his teachings have become central to my healing process.
Thank you, thank you for your loving dedication to the teaching and practice of NVC. I am delighted to have found such a powerful tool. Blessings A to Z and beyond!
Terrie's help doesn't feel like coaching. It feels like a good friend you've known your whole life just happens in with the best insight, humorously, over a constant cup of tea.
Thank you Steve for your contribution to my revived relationship! I'm relieved to have additional tools to bring more ease and creativity to my partner and I's communicating and relating. For that I am profoundly appreciative.